Having worked with other larger search and contract placement services firms over the years, our experience with Pro-Tech Search has truly been a breath of fresh air! We have utilized their services to fill needs here for both permanent and contract IT and Engineering positions. The quality of the candidates we have received has been so high, that in most cases we have made a selection and filled the position within 1 or 2 weeks. Pro-Tech has shown a commitment to serving us as a customer, and in the process have made themselves a trusted partner with us in accomplishing our goals, which is the "true measure" of a services organization.
Greg Gulick, Director, Application Services
University of Illinois at Urbana-Champaign

I have worked with several recruiters in different disciplines over the years, but I found working with Pro-Tech Search, Inc. as the best experience yet. You have listened deeply to my needs as the client. You have been responsive and have acted with urgency at all times. Titan isn't the easiest company to recruit for and we usually have a difficult time finding a person with the right fit. Pro-Tech Search's recruiting process and skills must be way beyond that of others, as they have always produced stellar candidates with the right fit from which to choose. Pro Tech Search provided a positive impression from the first discussions with us and we continue to have a great relationship with them today.
Dan Doran, Sr. Software Development Manager
Titan International Inc.

We have worked with Pro-Tech for approximately six years, recently we had a situation where an incumbent contractor resource had to be replaced due to no fault of Pro-Tech. My concern during the transition was the length of time we would be without our resource from Pro-Tech. From the time my organization reached out to Pro-Tech and we had a replacement resource in our office was less than four weeks, which included two-weeks' notice the individual gave to current employer. The entire process of working with Pro-Tech; from receiving resumes, coordination of interview with resource, setting a start date was extremely painless. The best part is the new resource that we selected is excellent.
Justin Potts, Regional IT Manager – Region 1
Illinois Department of Transportation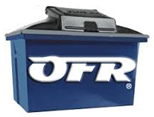 Oil Filter Recyclers has worked with Pro-Tech Search on several occasions over the last few years. Pro-Tech identified a contract software developer who has worked on several past and current projects. When we first approached Pro-Tech, they identified potential candidates quickly and within a short time we were able to select a developer with the exact skill sets needed for our organization's needs. The people at Pro-Tech know their business. They are very professional and enjoyable to work with. We will continue to rely on them for short term staffing as the need arises.
Tim McDonough, Manager IT
Oil Filter Recyclers, Inc.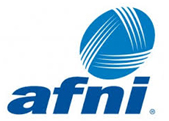 Pro-Tech has played a crucial role in staffing out organization, including the placement of our new CIO.  It can be a struggle to find qualified individuals for our technical positions.  Like many other companies, we tried classified ads and used numerous other contingency recruiting firms.  But by far, the most effective method for us has been the search services of Pro-Tech.  I would gladly recommend Pro-Tech Search to anyone looking to expand their staff quickly and cost effectively.
Ronald L. Greene, President & COO
Afni, Inc.

As most CIO's, I've been spending too much time fighting fires and not working on the job search process as I should.  As before, I would commend you and your team for your patience and especially for the job you do weeding out people who are not a fit.  Your competitors pale in comparison.  Obviously, my job is to be impartial and pick the best candidate for Bituminous no matter how they get to me…but believe me, if I had a choice I would rather reward Pro-Tech's staff every time.  The expertise you bring to the table in the selection process makes my job so much easier.
Craig Mowry, CIO
Bituminous Insurance Company